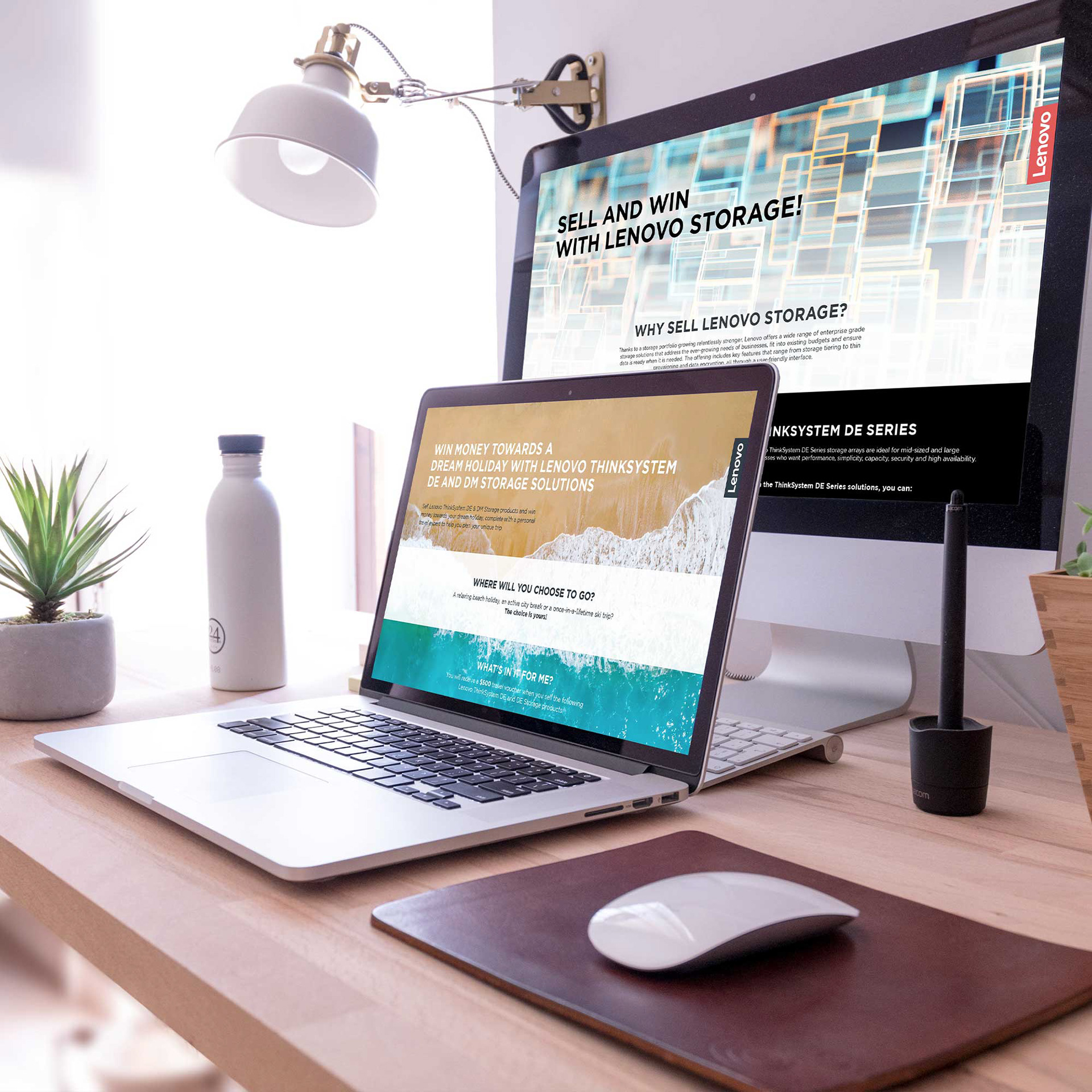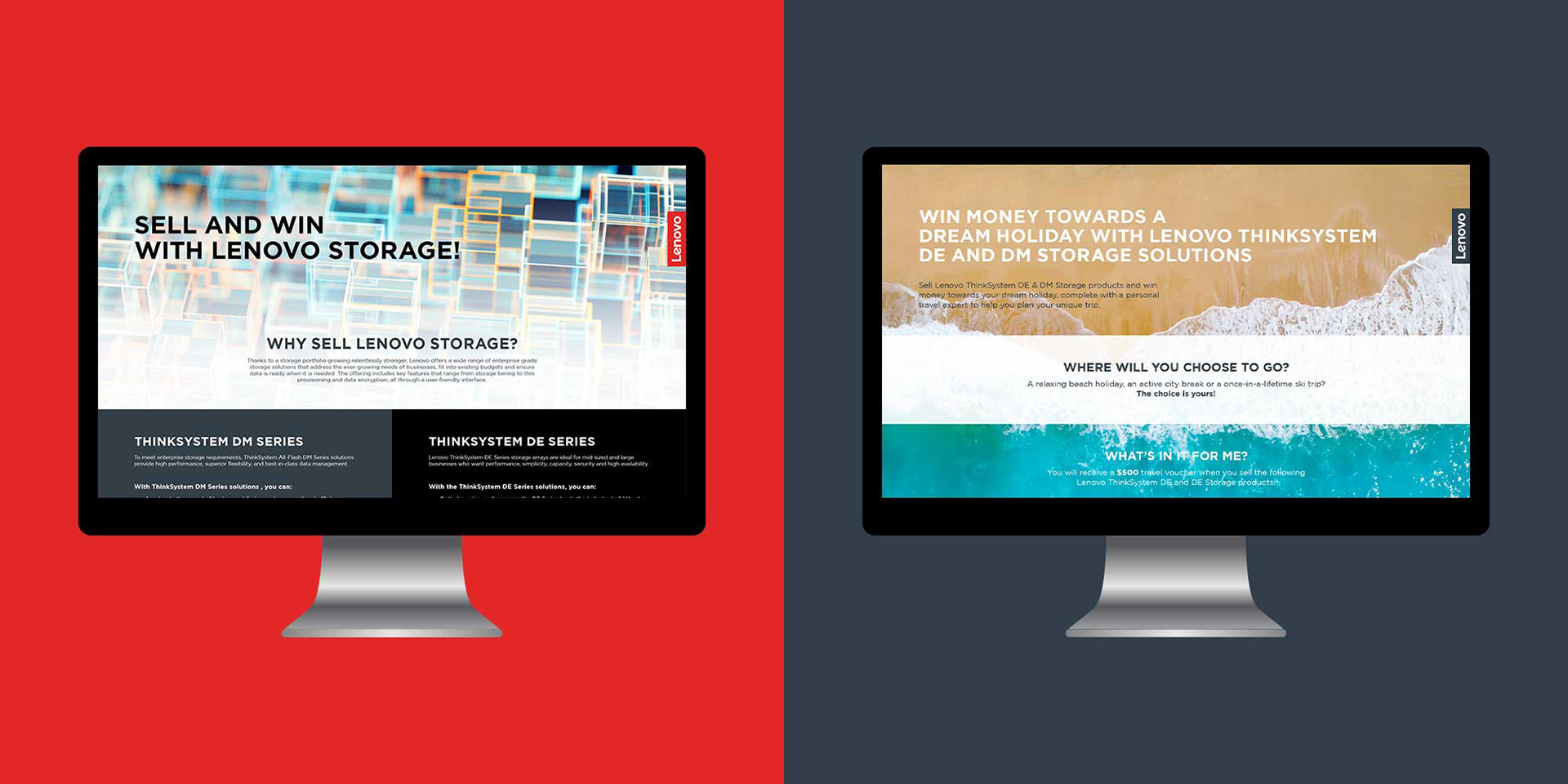 Lenovo Landing Pages 
Web Design / Creative Direction
Specialising in the technology sector TBT Marketing is a full service agency located just south of Bristol. With a fully booked studio and a new brief in need of a tight turnaround, I was called in to help alleviate the workload and support the creative team.
My task was to create a pair of landing pages for Lenovo, both promoting new incentives from the company. Having been briefed on the Friday I was required to present my initial concepts first thing on the following Monday morning. Armed with brand guidelines, an assets library, and wireframes from the TBT devs, I hit the ground running.
Working through the night I Initially focused on arranging the content to be as clear and digestible as possible. I continued by introducing carefully selected imagery from the assets library to create bold attention grabbing webpages. With only minimal amendments required after submitting the initial drafts, the deadline was met and my designs were produced and published.