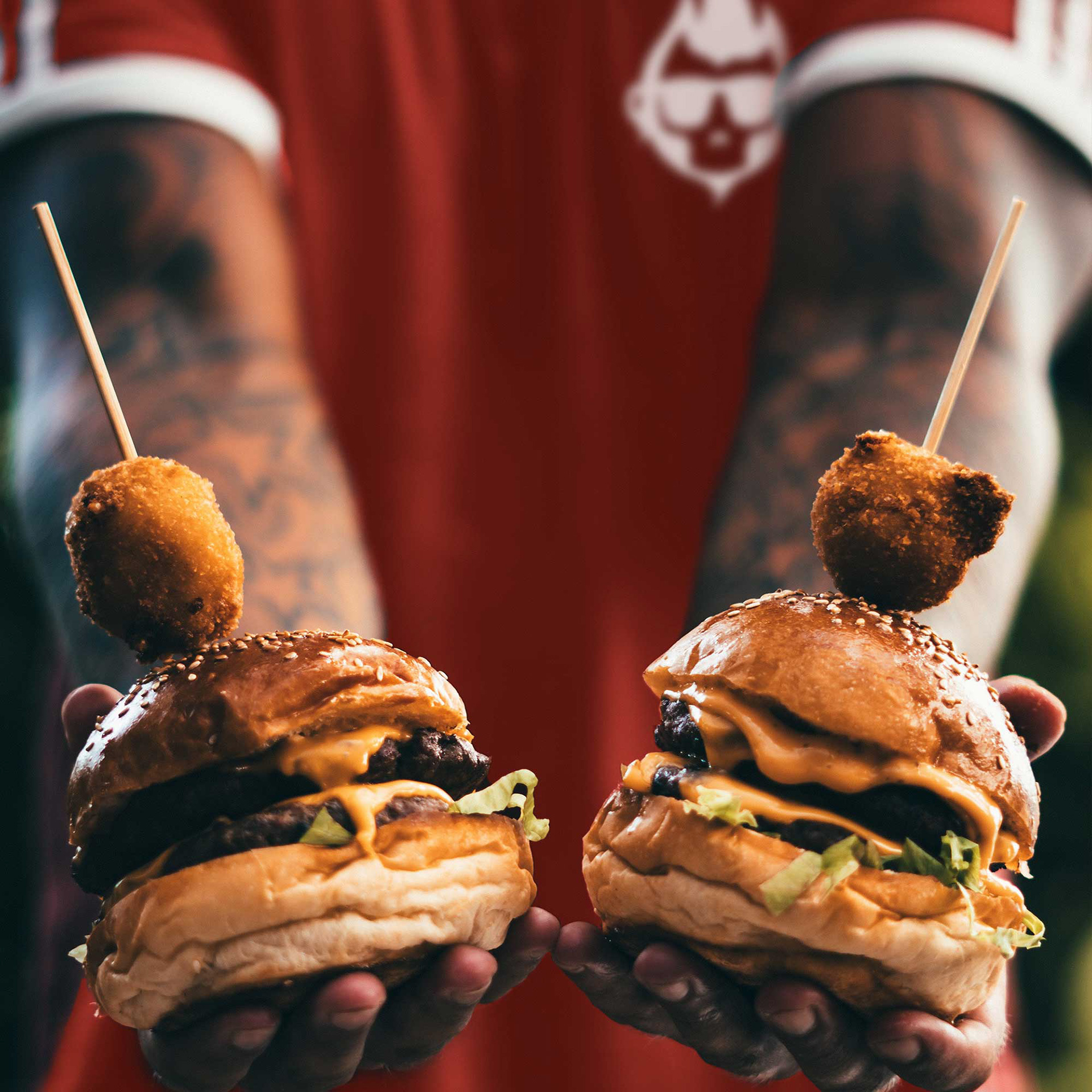 Streat Grillas Logo & Identity
Graphic

Design / C

reative Direction
A new and independent street food vendor, Streat Grillas was setting out to specialise in creating unique and delicious grill based recipes, serving them up at festivals and other events across the country. Craig was looking for an identity that would encapsulate his passion and help him quite literally stand out in a crowd.
In the Kitchen
With a sister venture already established, Craigs initial brief was to produce something that may align with this other brand. After a little discussion however he came around to the potential of starting with a blank canvas and creating a fresh new identity. This became the avenue I chose to pursue for my initial concept.
It was always my intention to create a logomark that could be considered a direct visualisation of the name Craig had chosen. After much experimentation with a variety of rough concepts, our fiery orange gorilla was born. Coupled with a strong heavy type, we had a logo that would work seamlessly across all materials and demand attention in any setting.